News
Call for Papers: Cabinet, Elaboratory, Gallery 1500-1800 – The Preservation of Art and Material Culture in Europe and Beyond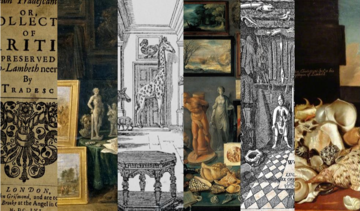 Cabinet, Elaboratory, Gallery 1500-1800 – The Preservation of Art and Material Culture in Europe and Beyond
This one-day conference will take place on Friday the 24th of July 2020, at the Ashmolean Museum of Art and Archaeology, University of Oxford. The Selection Committee invites the submission of a 500 word abstract for a 20-minute paper to be sent to morwenna.blewett@worc.ox.ac.uk.
Abstract deadline: 28 February 2020
Abstract submissions are made on the understanding that if selected, a publication length paper of c.4000 words (including notes) must be submitted to the Selection Committee three weeks before (3rd July) the conference date to assist with the scheduling of editing. The proceedings will be published with a prestigious partner.
Click here for more detailed information, suggested topics and practicalities.