News
Opinion piece by RRR member Paul Craddock in THE on how films should be an academic focus
Recently, the Times Higher Education published an opinion piece Paul Craddock (Director of Smart Docs and Senior Research Associate (Hon.), UCL Department of Surgery) wrote on how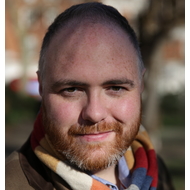 films should be an academic focus. Written articles may usually be the most appropriate scholarly medium, he asks, but why are the alternatives so undervalued?
Link: https://www.timeshighereducation.com/opinion/films-should-be-academic-focus
The article is behind a paywall on the site (it's in the printed magazine, too), but you can read a certain number of articles for free by registering.